Thank you for visiting Kimberly Cole Signature Gifts. We would love to work with you!
We carefully curate gifts with you in mind, so when we do custom work, during the process our customization turns into thoughtfulness. We want to take the stress gifting can sometimes bring away and let you get back to what you do best: doing business. We are sure to make your gift personal while incorporating your branding, so that not only will it be an amazing gift (and one that will stand out from the crowd), but it'll also help build relationships with clients by showing them just how much they mean to you.

We strive to create positive and memorable experiences for both you and the recipients of our gifts, so don't hesitate: let us know what we can do for you!




Complete the Inquiry form below. 
Are you looking to interrupt the mundane and bring a spark of unexpected joy to business relationships through gifting? Do you want the typical key chain or cup with your company name? No, no, no. You're looking for Impact—and we're here to help you to create the experience you want.
Inquiry Form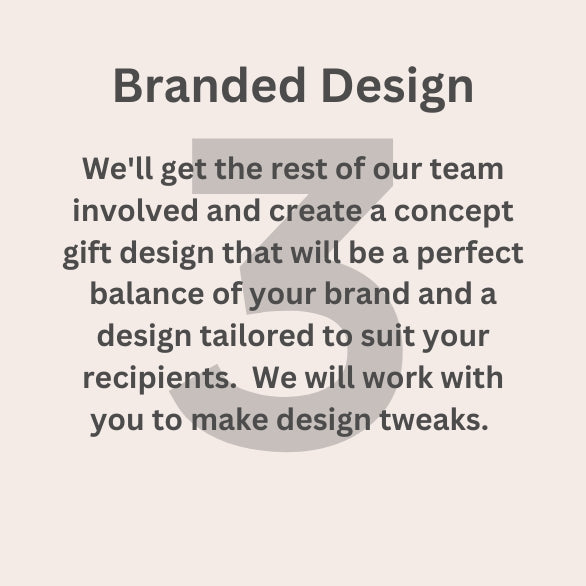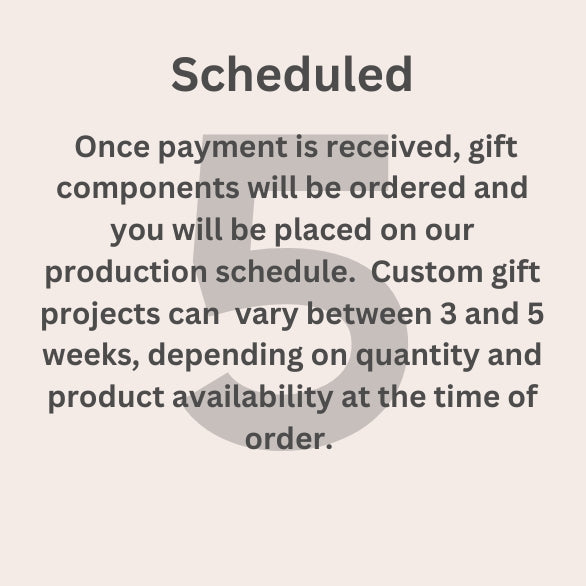 CORPORATE EVENT CASE STUDY:
Architectural Lighting Solutions
Extravaganza Webinar Raffle: A Charcuterie Gift Success Story
Background:
In an effort to celebrate and reward
participants in their Architectural Lighting Solutions Extravaganza webinar, a
leading lighting firm sought a unique and memorable way to show their
appreciation to the lucky winners of the event raffle. The firm turned to
Kimberly Cole Signature Gifts for a creative and high-quality solution that
would impress and delight their recipients.
Objective:
The objective was to create a
charcuterie gift that would not only celebrate the winners of the Architectural
Lighting Solutions Extravaganza webinar raffle but also promote the firm's
brand and leave a long-lasting impression.
Solution:
Use Kimberly Cole Signature Gifts designed and created a luxurious picnic tote that included a variety of upscale products aimed at providing a memorable charcuterie experience. The picnic totes contained An embroidered wine cooler tote featuring the client's logo, a high-quality cheese knife, a sleek cork opener, an engraved cutting board showcasing the client's branding and an assortment of delicious treats to create the perfect charcuterie experience. Treats included, cheese, flavorful pistachios, dried apricots, smoked salami, gourmet crackers, mustard and a martini cocktail kit complete with olives.
The Perfect Brand Balance
To enhance the branding and
personalization of the gift, Kimberly Cole Signature Gifts added custom printed
ribbon bearing the client's logo, a printed note card with a personal message
from the client, and a gift tag.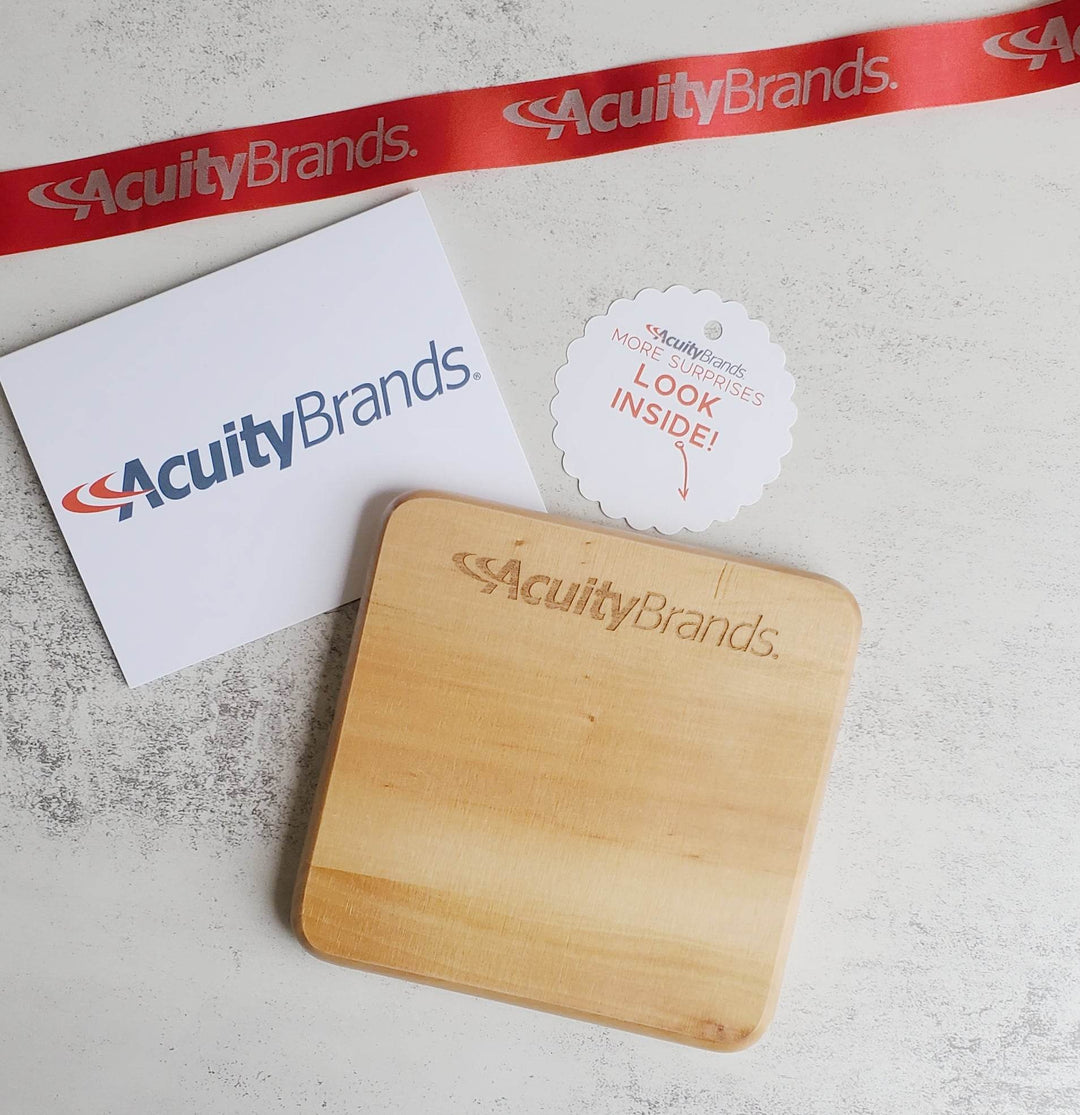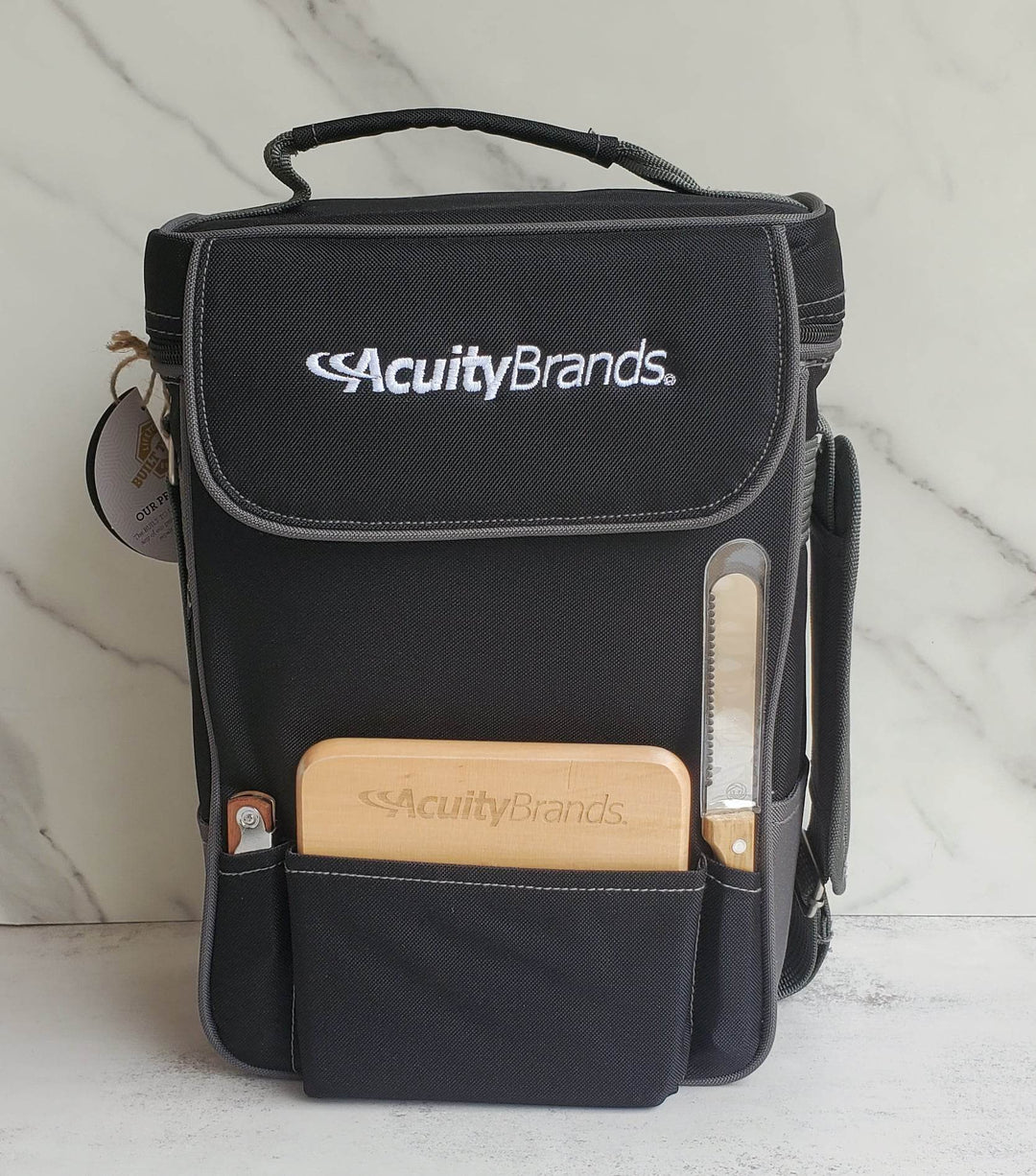 Results:
The Architectural Lighting Solutions
Extravaganza webinar raffle winners were thrilled to receive their charcuterie
gift. The personalized picnic totes were a hit, with recipients praising the
quality and variety of the items included. The attention to detail, such as the
custom printed ribbon and note card, made the recipients feel valued and
appreciated.
The firm was delighted with the
success of the charcuterie gift and the positive feedback received from the
raffle winners. The client felt that the gift effectively promoted their brand
and left a lasting impression on the recipients, enhancing their relationship
with their clientele and reinforcing their brand image.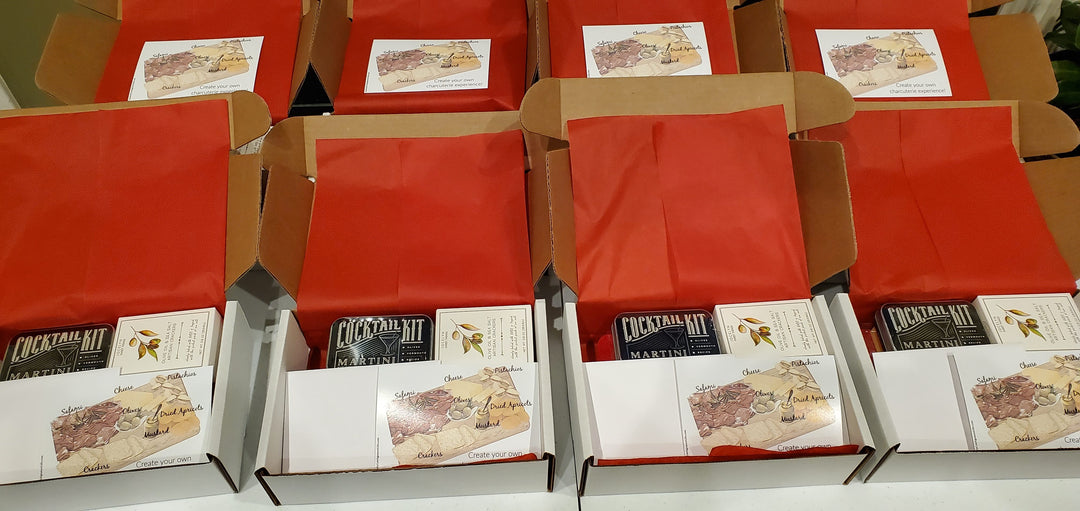 ★★★★★

My experience with Kimberly Cole Signature Gifts has been nothing short of exceptional! It is obvious that quality is top priority for this company because the details that went into making sure our packages were perfect was remarkable. Kimberly provided great customer service and communication from planning to execution. I really could not ask for a better experience. The end product was better than I could imagine. I would like to thank the staff of Kimberly Cole Signature Gifts for all of their hard work and a job well done.

P. Cooper

Acuity Brands
Conclusion:
Kimberly Cole Signature Gifts
demonstrated their ability to create unique and memorable gifts that not only
delight recipients but also effectively promote a client's brand. The Architectural
Lighting Solutions Extravaganza webinar raffle charcuterie gift was an
outstanding success, showcasing the creativity, attention to detail, and
commitment to quality that Kimberly Cole Signature Gifts brings to every
project.